We are honored to be a part of Quiltworx University events. This guide will help attendees get started using Quiltster and learn how to access the private workshop environment where event projects created and eventually purchased.
What You Need
Attendees of Quiltworx University events, will first want to start a Quiltster subscription, apply the event coupon code, then request access to the private workshop environment from Quiltster staff.
---
Subscription and Coupon Codes
Attendees will receive a coupon code for a Quiltster subscription via email from the event coordinators at Quiltworx. To redeem, attendees must apply the coupon code to their own Quiltster accounts.
Applying the Coupon Code if you are starting a new Quiltster subscription (or resubscribing).
Go to Quiltster.com/subscribe
During step 3, "Enter Payment Method", enter the event coupon code. (enter as alll caps, all one word).
Click Start My Subscription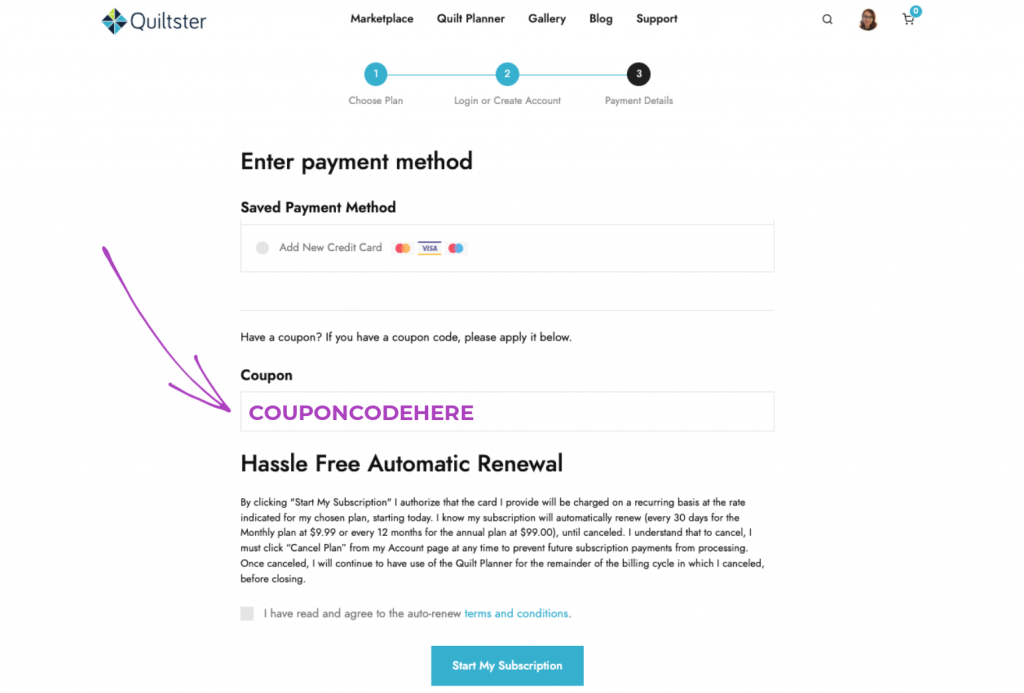 Your coupon code will be applied immediately. Visit your account page to view your upcoming renewal date and amount.

Applying the Coupon Code if you already have an active Quiltster subscription.
Log into your account at Quiltster.com.
Visit your Account page by clicking on your profile image in the top right corner of the page.
Enter the coupon code under "Coupon".
Click Apply.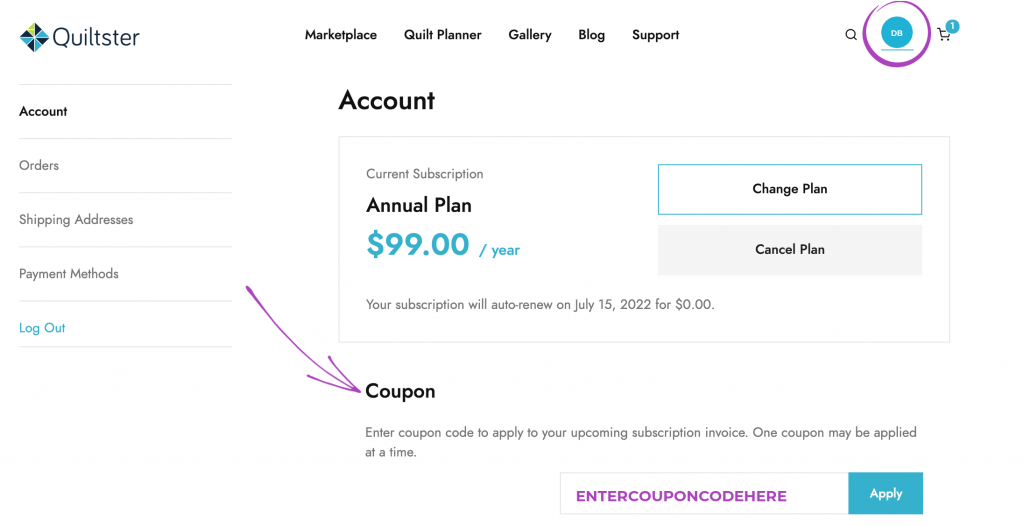 Your coupon code will be applied immediately. Refresh your account page to view your upcoming renewal date and amount.

---
Gaining Access to Quiltworx University
Quiltworx University is located in a private section of the program that is not accessible to the public. For this reason, you will need to request access after subscribing.
Send an email Quiltster customer support. Provide the email address you used to subscribe and let us know you've subscribed and would like access to Quiltworx University content.
---
Finding Quiltworx University in Quiltster
Log into Quiltster.com.
Go to Quilt Planner in the main menu
Scroll to the bottom of the Dashboard where you will find a portal for the event.
Click Enter to begin customizing your event project!
Please note that this portal will not be visible until the workshop has officially opened.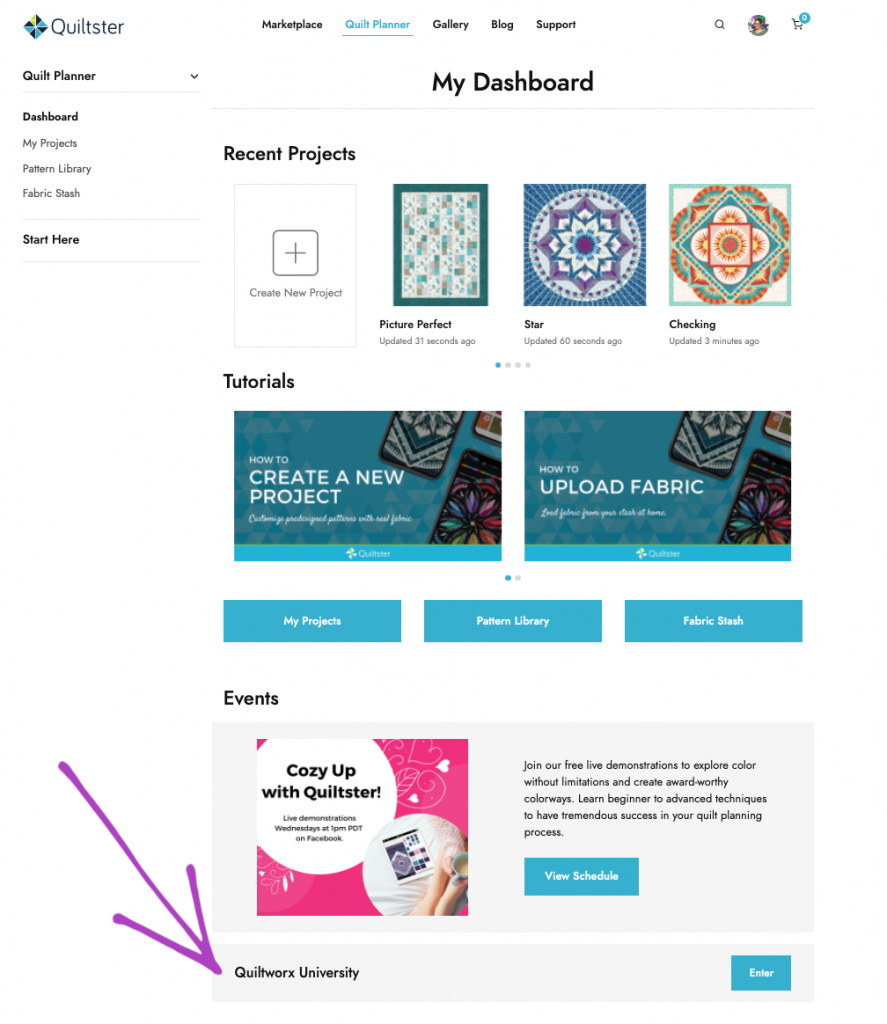 ---
Canceling your Quiltster Subscription
We hope you enjoy the program so much that you continue with your subscription beyond the Quiltworx University coupon time limits. However, if you wish to cancel, you may do so at any time.
Once your final free billing cycle has started, click "Cancel Plan" from your account page. This will prevent all future subscription payments from processing. You will continue to have access to the Quilt Planner for the remainder of the current billing period before it closes.
See step-by-step instruction on how to cancel your subscription.
Want to join the next Quiltworx University event? Visit the event coordinators website at Quiltworx.com to learn more!