Planning Your Project
All projects must be created in the Quiltworx University environment. The portal to this section is located at the bottom of your Dashboard after logging in.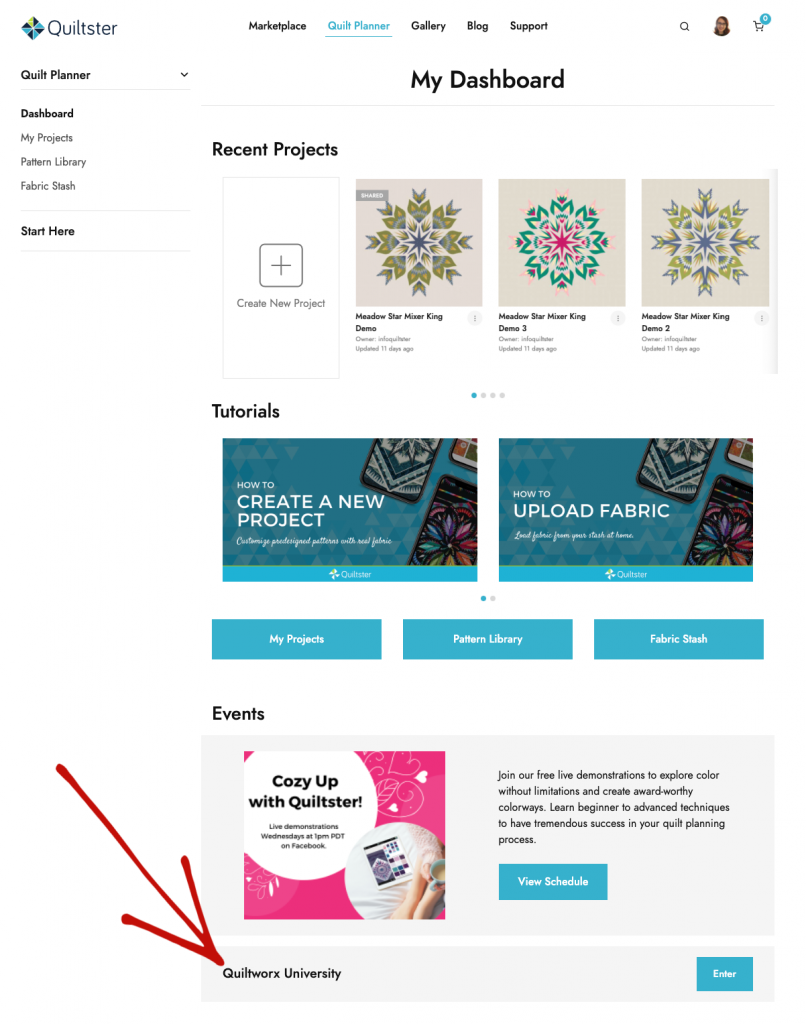 There you will find project template options customize. All fabric accessible inside this environment has been specifically chosen by the host Quilt Shop for you to use.
Project options include blank layouts where you would choose your own block designs and fabric or you can choose on of several pre-made kit options which you can customize further or select them as-is.
Please note, you will not have the ability to upload your own fabric inside this environment. Please use the fabric that has been provided for you.
Here is a helpful tutorial video showing how to create a Quiltworx University project.
This video features a past Quiltworx University event which has content specifically for that event, but all the steps are the same once inside the Quilt Planner.
You will have a few weeks to plan your project before ordering is available for the event.