This is part 2 of 3 Quiltworx University instructive posts. See also:
Quiltworx University – Account Set-up
Quiltworx University – Ordering Projects
---
Planning Your Project
Begin by entering the private Quiltworx University environment found at the bottom of your Dashboard. To enter:
Log into Quiltster.com
Visit the Quilt Planner in the main menu.
Scroll to the bottom of your Dashboard.
Click "Enter" on the Quiltworx University portal at the bottom of your Dashboard.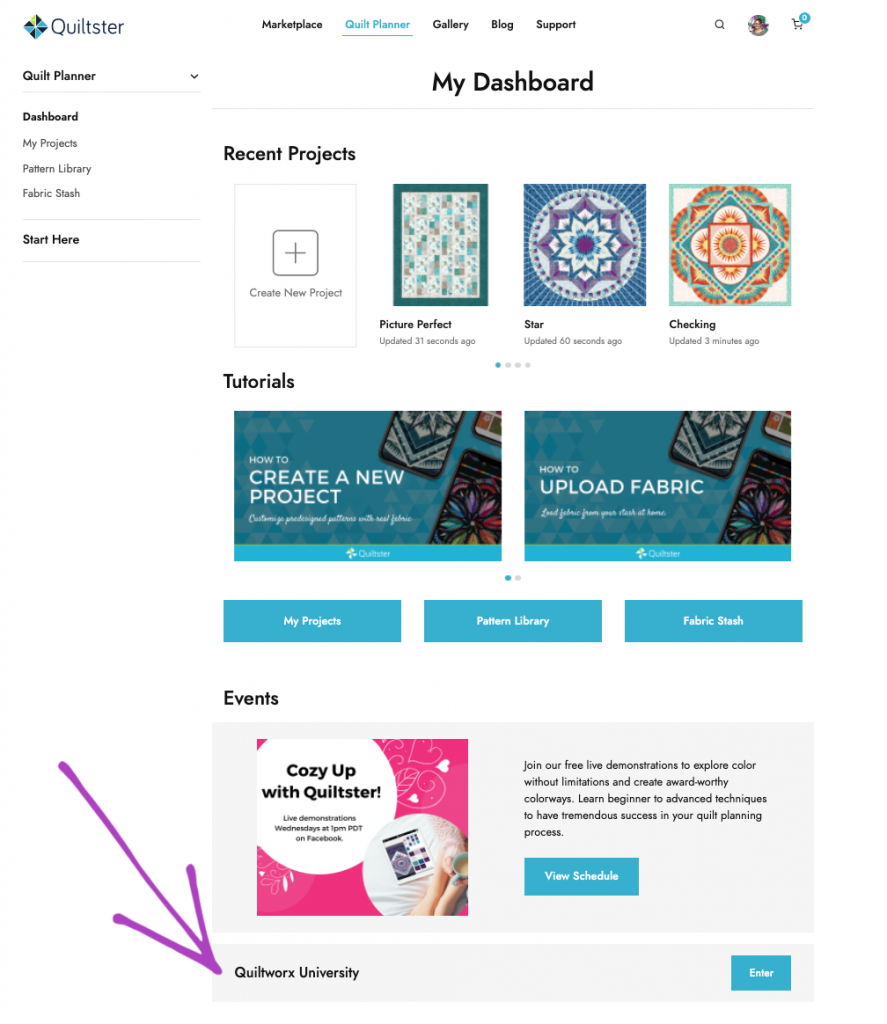 ---
Choose a Template
After clicking "Enter" you are delivered to a page displaying all eligible project templates for this event. Please begin by selecting either a blank or pre-colored template to use as a base for your project.
The blank templates are mixer patterns which let you choose your own block designs as well as fabric.
The pre-colored templates are completed projects that can be kitted as-is. If you want one of these, please go ahead and create a project so you have it ready in your account when ordering opens. You can either just save the project as-is or you can choose to make changes, it's up to you.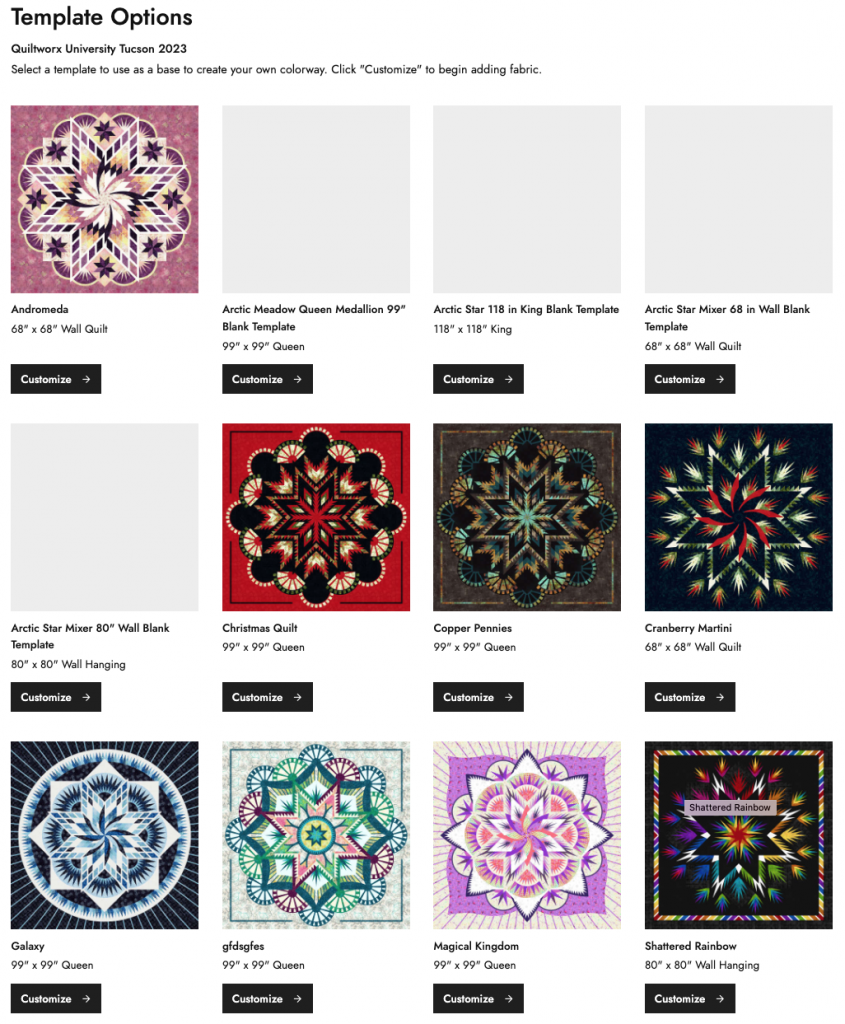 ---
Customize Your Project
All fabric available within this environment has been specifically chosen by the hosting Quilt Shop for you to use. Any of these fabrics may be used in your project.
1. Please note, you will not have the ability to upload your own fabric inside this environment.
2. Inventory for fabric does not publish until the Ordering phase begins. This just means that any fabric inside the Quiltworx University environment in Quiltster may be used to customize your Quiltworx University project. The Ordering phase is the appropriate time to review fabric inventory notifications on the Yardage Chart before placing your order.
Here is a helpful tutorial video showing how to create a Quiltworx University project. This video features a past event but all the steps are the same once inside the Quilt Planner.
You will have a few weeks to plan your project before ordering phase begins. The ordering phase will be announced to you via an email from Quiltworx.