Start off on the right sewing foot!
We recommend watching a Virtual Tour of Quiltster.com to familiarize yourself with our platform and then Join the Quiltster Support Network where you can ask questions, share projects, and find inspiration from the Quiltster community.
To create a project, begin by choosing a predesigned pattern from our library.
Log into Quiltster.com
Click Quilt Planner in the main menu.  This takes you to your Dashboard.
Click Pattern Library.
Look through the patterns and find one to customize.  Open the pattern and click "Customize".  This takes you into the Quilt Planner.
Next, customize your pattern with fabric using the easy point-and-click interface.  This video walks you through the entire customization process.  Follow along and make sure to check the list of videos below that dig in deeper to Quilt Planner tools that will help take your project to the next level!
Helpful videos about how to create a new project:
Visit the blog where you'll find written and video tutorials for:
Step 3: Share and Inspire!
Congratulations on creating your first project!  Share your work to the public Quilt Gallery to inspire and encourage creativity in others. Each month projects are selected from the Gallery to be featured on social media.  The more you share, the more chances you'll have to be in the spotlight!  
Remember to share your Gallery page to Facebook and tag us @quiltsterinc and make your post public so we can see it too!
Quiltster is powered by advanced technology to provide this service to you. For the best Quiltster experience, please adhere to these recommendations.
Use

Google Chrome

as your browser. 

Log out of Quiltster when finished for the day.

Restart devices regularly. 
Because of the technology requirements, some older devices may not work perfectly.  If you believe you are not seeing the most current version of Quiltster or if you are experiencing issues follow the actions on the troubleshooting checklist or report the issue and our team will get you taken care of right away.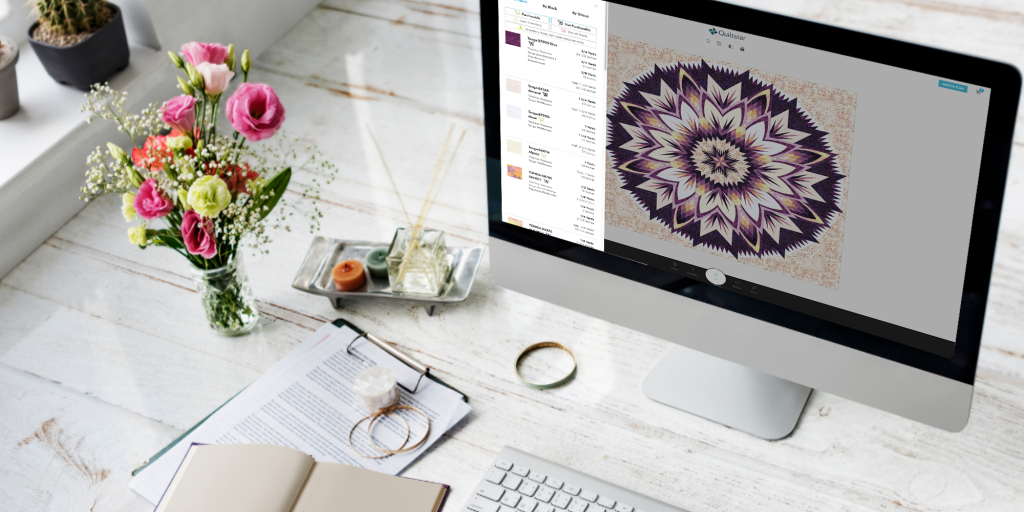 Ready to get started planning your first quilt?
Schedule a day and time of your choosing and we'll walk you through the entire program, answer questions and show you exactly what to do via a virtual conference. Request a Demo here.
View Subscription Options