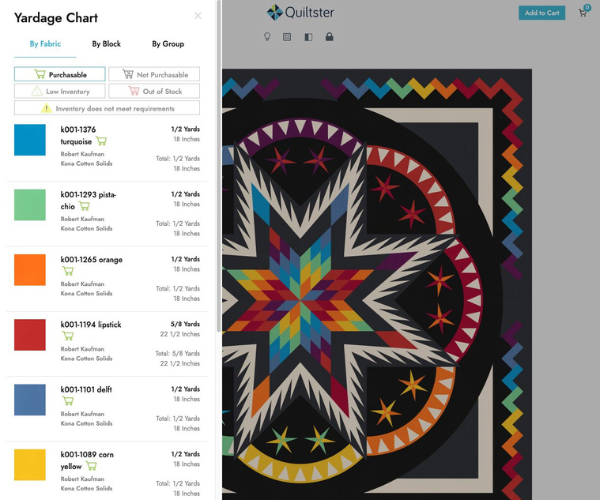 Have you ever wondered if you have enough fabric for your project? Quiltster generates accurate yardage charts for every project you create. Whether you upload your own precious fabric or use fabric you are thinking about buying, use it in a Quiltster project first so you know exactly how much you need.
This video walks you through how to view and use the yardage charts in the Quilt Planner.
Check out these video short cuts to jump ahead to learn about a specific feature.
0:20 Yardage chart button
0:28 Viewing fabric amounts
1:20 Backing and Binding
2:05 Purchasable vs. Non-Purchasable
2:46 Swap out fabric
3:48 Print button from Project Editor page
4:17 Printing the Yardage Chart
4:38 Sharing the Yardage Chart
5:34 Print button from My Projects page
The Quilt Planner is accessible to Quiltster subscribers. View subscription options here.
Happy Quiltstering!