When you are customizing patterns in the Quilt Planner, you will notice that some patterns have multiple block groups. When you add fabric to one block within the group, all blocks in the group will match. When "unlocked" you can add different fabric to each block within the group allowing you to alternate colors or create a rainbow effect in your quilt.
The video below walks you through these steps (no sound).
In the example below, there are 12 blocks in the center group. When one block is selected, all 12 blocks activate. When you color one, all 12 will follow suit to match.
When "unlocked" the blocks can be colored individually or multiple can be colored by activating any number of them at once. In the example below, one of the 12 blocks is activated to be colored by itself.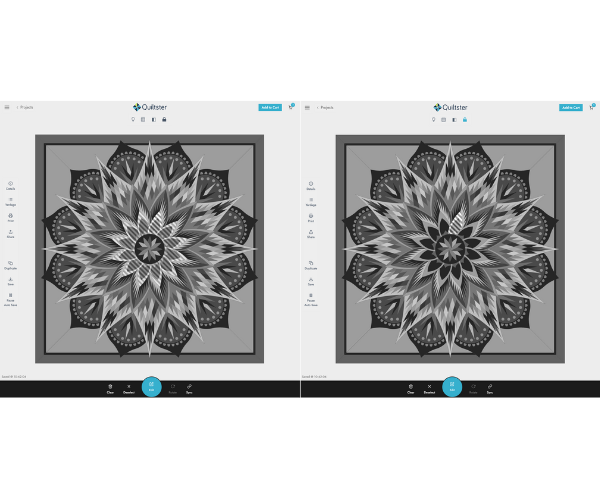 If you haven't subscribed, we invite you to do so now and join in the fun! Plan your next project with us at Quiltster.com.
Happy Quiltstering!