Memorial Day Sales!
Celebrate with us!  Select Quiltster Sellers are offering specials in the Marketplace.  See details below to view sale information for each participating shop.
Redeeming Coupons
Coupon Codes must be entered in the Shopping Cart before checking out.  Your discounts will show up as a blue tag in your subtotal summary, if applied correctly. 

Coupon Codes must be entered as all caps, all one word.

You may apply multiple coupon codes to a single order, but only one code per seller will be accepted.  Example: If your order contains items from three different sellers, you may enter three coupon codes, one per seller, to apply to your order.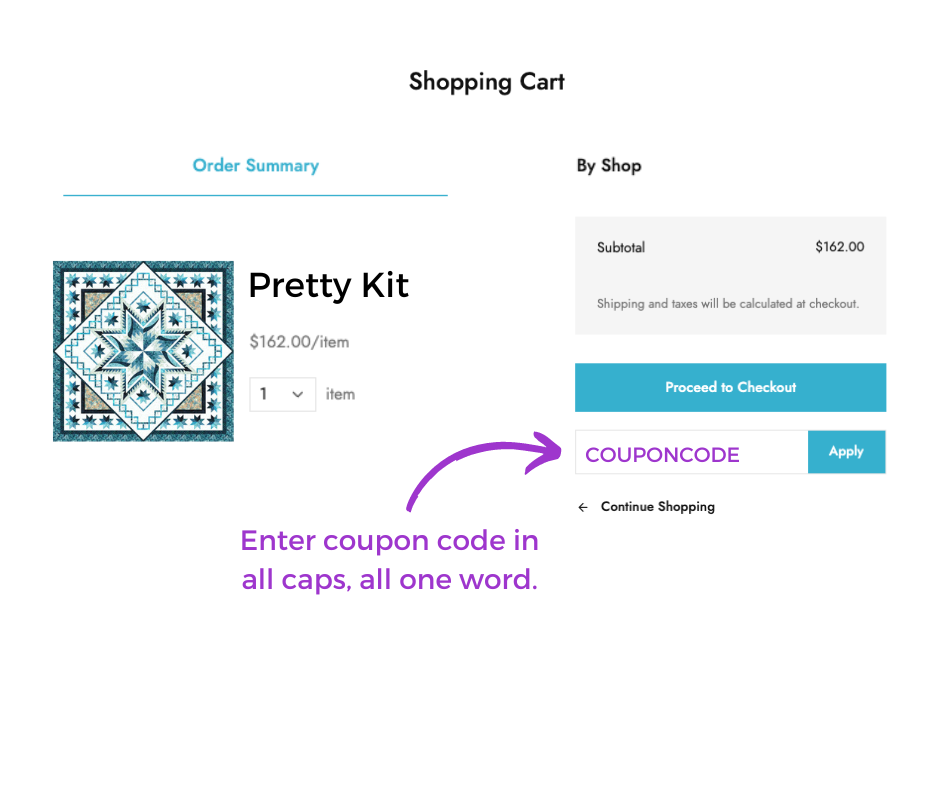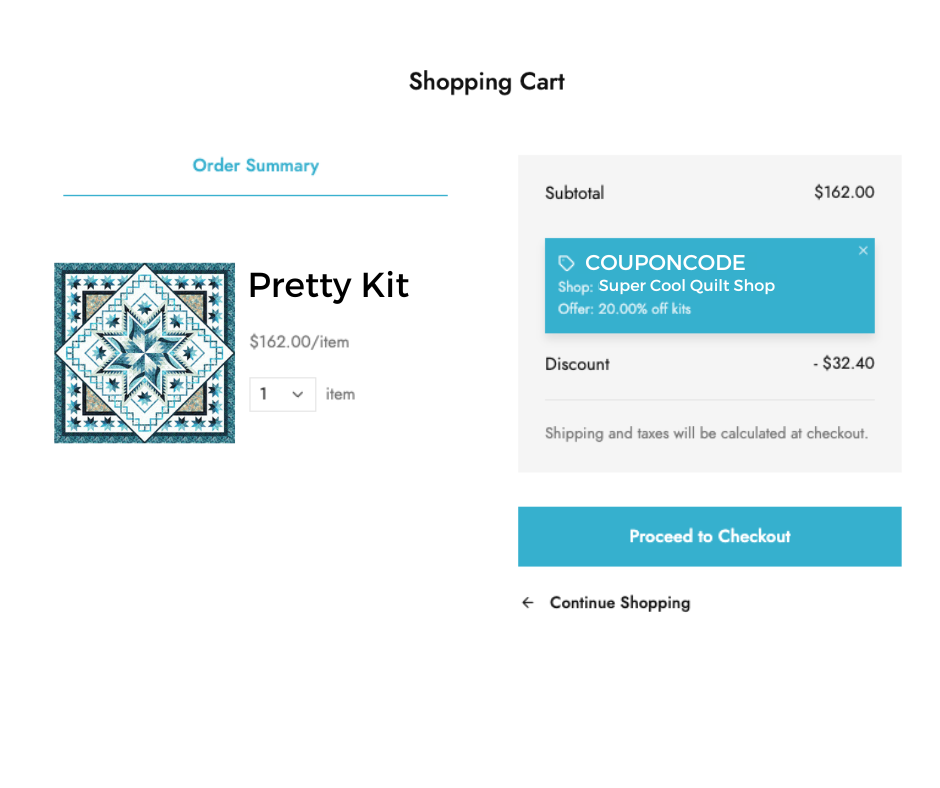 Don't miss out on these additional sales from all Quiltster Sellers happening every day!  These kits are not part of the Memorial Day specials but they are on sale and quantities are limited.  Check the "on sale" and "free shipping" options frequently to see new discounts each week.
Every quilt tells a story, the best ones begin with Quiltster.