Kit Sale!
Select Quiltster Sellers are offering specials on kits in the Marketplace in honor of Labor Day!
Scroll down to get coupon codes for each participating shop.
The Quiltster Marketplace connects you with trusted quilting businesses from around the United States. Each listing displays the name of the Quilt Shop so you always know who is fulfilling and shipping your items. To view items from a specific shop, visit the category you wish to peruse, Quilt Kits for example, then filter Quilt Shops for the shop you wish to see. (or click the buttons below). Remember to enter the coupon code in your shopping cart before checking out! Learn more about using coupon codes below. Happy shopping!
How to Use Coupon Codes to Get Your Discount!
Coupon Codes must be entered in the Shopping Cart before checking out. 

Coupon Codes must be entered as all caps, all one word.

Discounts are visible as a blue tag in your subtotal summary.

Multiple coupon codes may be applied to a single order (one coupon code per seller).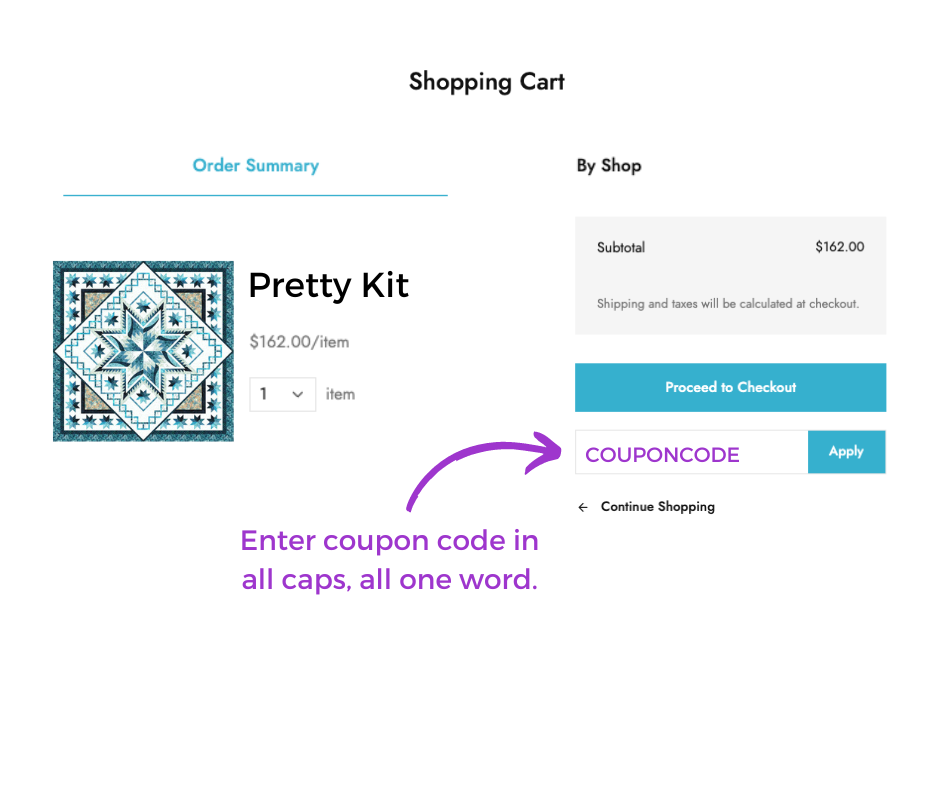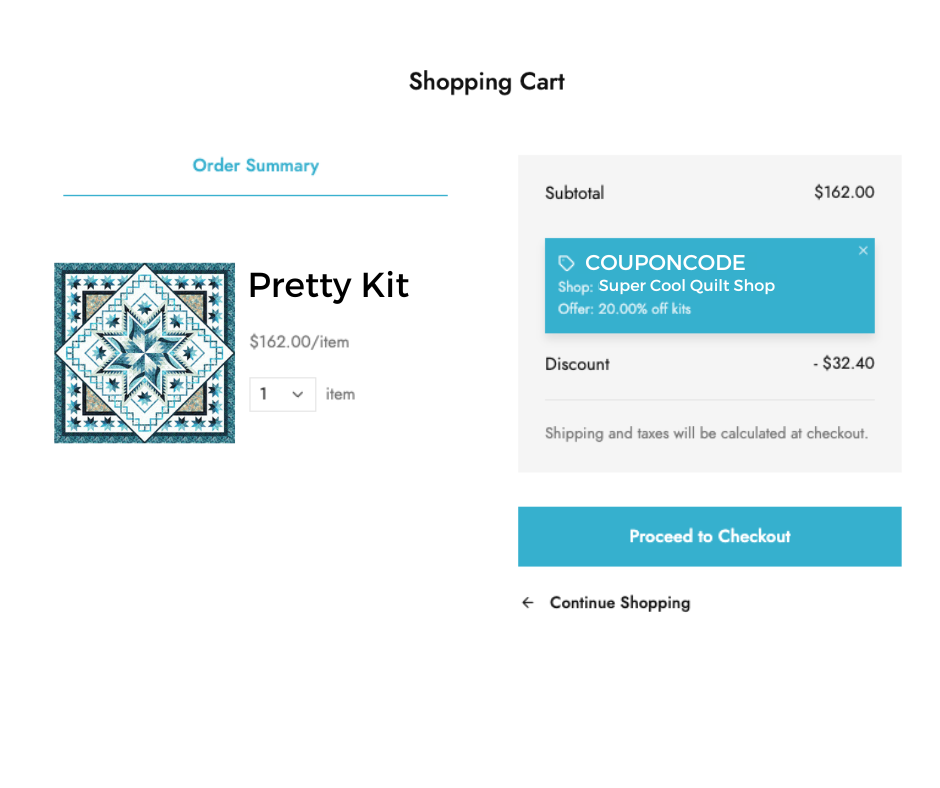 Don't miss out on these additional sales from all Quiltster Sellers happening every day!  These kits are on sale or include free shipping and quantities are limited.  Check the "on sale" and "free shipping" options frequently to see new discounts each week.
Every quilt tells a story, the best ones begin with Quiltster.